| | | | | |
| --- | --- | --- | --- | --- |
| | | | | INTERVIEW WITH THE PYRAMIDS |
.Which are the differences in working with Sam Windett as "The Pyramids" and as "Archie Bronson Outfit"?
It was just the two of us so obviously it was a bit more intense between us. It was more liberating in some ways too - i think particularly for Sam. In Archie Bronson Outfit, dor and i can kind of gang up on him sometimes and make him try things he's not always comfortable with (its easier for us as we don't have to stand behind a microphone), as the pyramids it was much more 1,2,3,4 go! So, certainly a faster working process.
2.Did you realize that playing as a duet fits better to your music-related point of view?
To be honest we didn't give too much thought to the whole thing, we just felt like a break from A.B.O. and doing something inspiring to us. We haven't left domino as archies, Sam & i simply wanted to make an album in a way that was exciting to us at the time - i.e. write it and record it quickly and (for the most part) at the same time. With A.B.O. we tend to spend longer working on songs.
3.You are signed to "Domino Recordings ",a label with lots of huge names among its signatures, such as Animal Collective, Franz Ferdinand, Arctic Monkey ,Sons and Daughters, Four Tet, The Young Marble Giants,The Last Shadow Puppets. You were also signed to "Domino" as Archie Bronson Outfit. It surely is a special guarantee that you can make a good start as The Pyramids ,don't you think so?
I guess so..
4.Undoubtedly typical, though how did you decided to name your brand-new attempt as "The Pyramids"?
We peered amid.
5.You released your very first single "Hunch your body, love somebody" on pyramid shaped vinyl…Well, how can a vinyl like this get well with our pick-ups?
The grooves are still circular! (laughs)
6. "Just a small amount of music fans get it and that's good. I don't mind getting slagged off by the NME crowd. It's nice to have the hardcore people liking it", said Sam Windett in an interview. Are you satisfied too with a small hardcore fan base ,without being really notified by the "big heads" of ΝΜΕ and Mojo?
In some ways i agree with that sentiment. The people at Mojo are good to us and we're grateful for that, the NME is a bit embarrassing, but to be honest I'm a bit bored of this topic, in short; although harder work, the long road is the good road.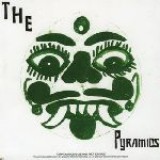 7.It's responding to the truth ,the rumor that you recorded the album in a friend's barn?
This is true yes. Its a great place, with a pond outside and geese around. Head came and brought a trailer filled with studio equipment and we conjured our very own inner space.
8."Hunch your body, love somebody" is a true garage(or barn)-rock song with overwhelming energy and rawness, while "White disc of sun" is fulfilled with dirty semi-punk vocals and rhythm matching to haunting lyrics .The disc overall gives an impression of well-hidden tension to raw reaction to something. How do you face the difference between this music and the music you used to write?
If you engage with music emotionally then it always represents a particular time/head space. In this respect there is no difference between the pyramids songs and a.b.o.'s. Hopefully every record we make as a band or individuals will be such a document.
9.Would you manage to come and play in Greece anytime?
If someone invites us then we shall most likely come as i've been to Greece many times and i love it there.